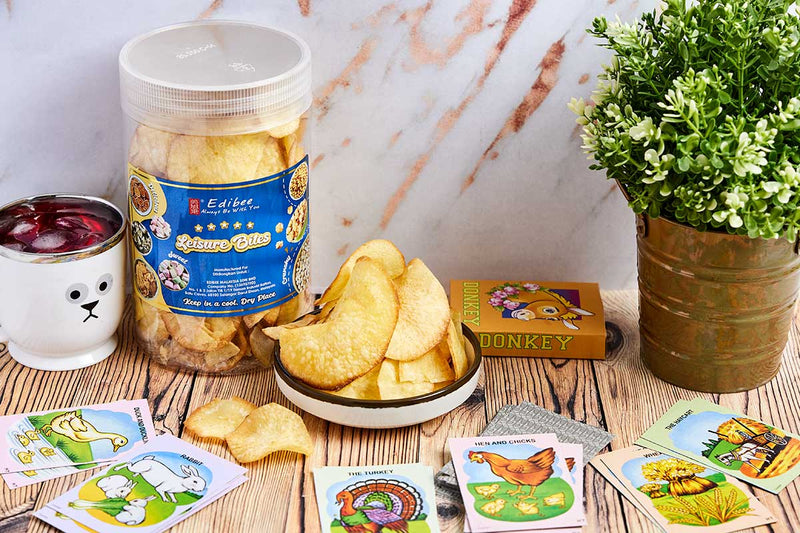 About This Product:
Look, it's your legendary, good 'ol kerepek ubi kentang! Yellow Potato is the captain of all chill-out snacks, loved by snackers of all ages. Crispy with a lightly-salted taste to accompany your feel-good shows, it's impossible to reach into the container just to take out one little crisp. So addictive! 
Country of Origin: Malaysia

Storage Information:
Keep in dry place. Avoid exposure to sunlight or excessive heat. Avoid reach of children.
Ingredients:
Cassava, Cooking Oil, Salt & Water.