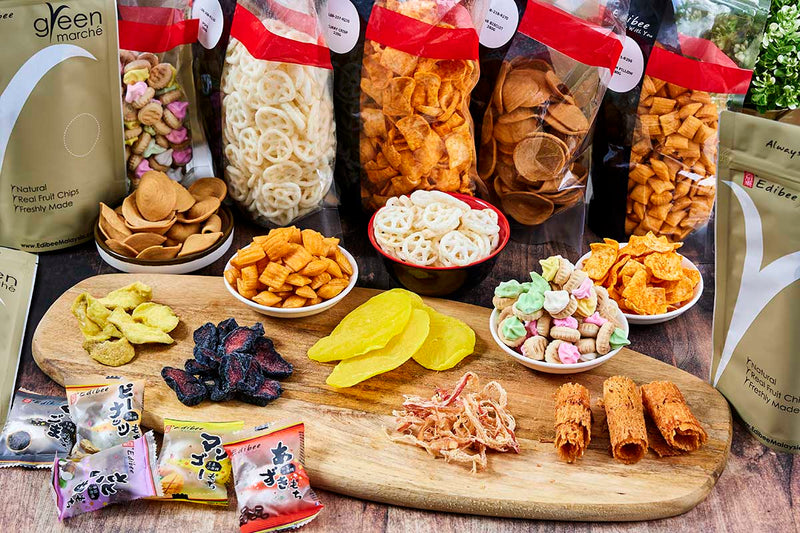 Edibee's Snack Box For Every Moment
About This Product:
The Ultimate Snackathon Snack Box covers a total of 11 BEST-SELLING SNACKS from Edibee!

This snack box is great for:
1. When you are running a movie marathon
2. Board game night OR weekend gathering with friends & family
3. Keeping you company during a long week at work OR school

The possibilities are endless. You'll understand when you get the Ultimate Snackathon snack box.
The ULTIMATE SNACKATHON Snack Box Contains:
Signature Sleeve Fish, 100g
Gold Osaka Fish, 100g
Philippine Mango, 170g
Dried Guava, 200g
Xiang Si Plum, 260g
Assorted Mochi, 200g
Pops, 200g
Peanut Ball, 200g
Curry Crisp, 220g
Ear Biscuit, 260g
Tam Tam Biscuit, 260g
Mystery Gift X 1
Country of Origin : Malaysia

Storage Information:
Keep in dry place. Avoid exposure to sunlight or excessive heat. Avoid reach of children.