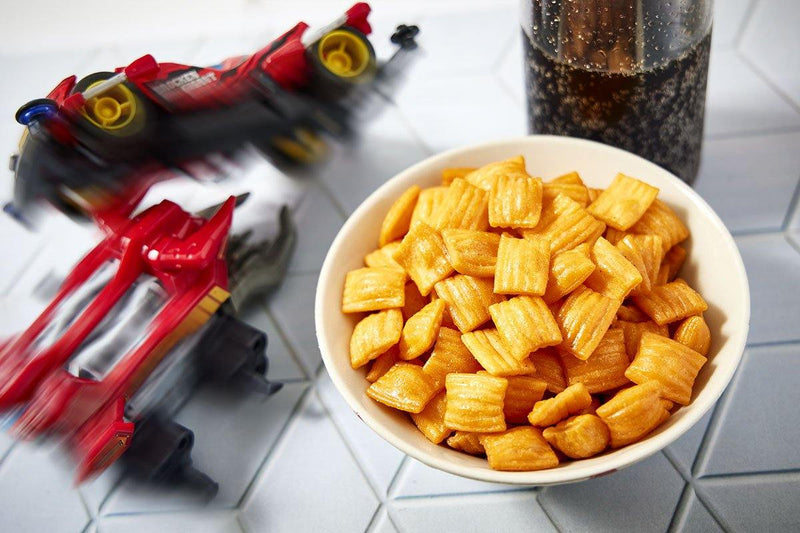 About This Product:

You must have seen this one sold in easy packs after school during your days! How DO you snack on these Tam-Tam Pillows? Do you gobble a handful of pillows straight away, or savour one by one? Either way, the crunchy, crab-seasoned snack is a munch loved by the whole family! Try this Spicy option if you like your snacks spicy but without a burning sensation! 
Country of Origin: Malaysia

Storage Information:
Keep in dry place. Avoid exposure to sunlight or excessive heat. Avoid reach of children.
Ingredients:
Wheat Flour, Sugar, Shortening, Tapioca Flour, Plam Oil, Salt, Artificial color.