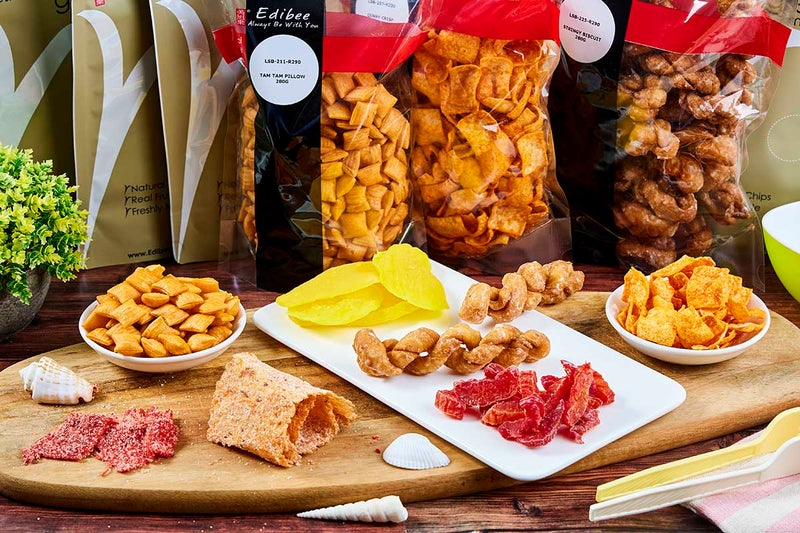 Edibee's Snack Box For Every Moment
About This Product:
A snack lover is someone who appreciates a good collection of quality snacks with balanced flavours and a variety of textures.

This is why we curated the Snack Lover snack box, meant to satisfy your snack cravings with all the right snacks.

The SNACK LOVER Snack Box contains:
Sugared Sleeve Fish, 100g
Baked Sleeve Fish, 100g
Rosy Plum, 260g
Philippine Mango, 170g
Curry Crisp, 220g
Stringy Biscuit, 280g
Tam Tam Biscuit, 260g
Mystery Gift X 1
Country of Origin: Malaysia

Storage Information:
Keep in dry place. Avoid exposure to sunlight or excessive heat. Avoid reach of children.