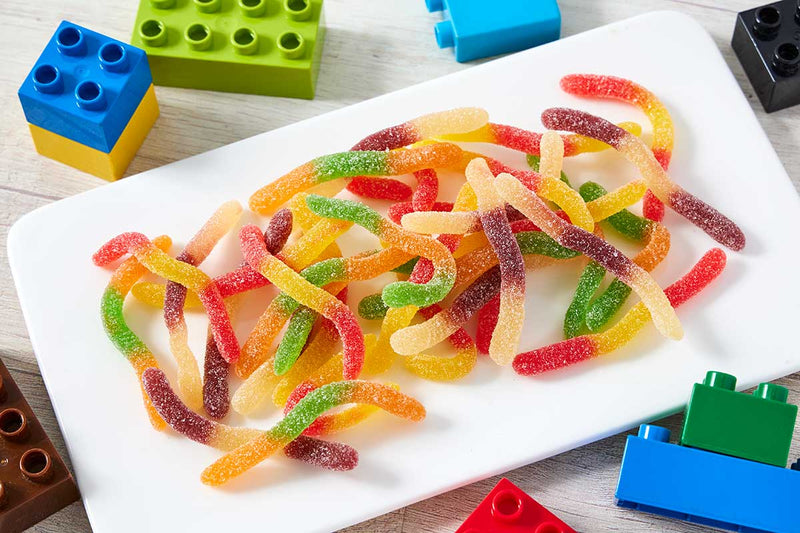 About This Product:
The Sliced Soft Candy isn't only yummy, it's fun to eat! A kids' favourite, these treats sometimes go by the name gummy worms. With these strings of colourful gummies – all sugary and fruity, you might taste different flavours as you try different colour combos. That means you'd have to try 'em all to know 'em!
Country of Origin: Malaysia
Storage Information:
Keep in dry place. Avoid exposure to sunlight or excessive heat. Avoid reach of children.
Ingredients:
Sugar, Glucose, Gelatine (Bovine Source), Citric Acid, Malic Acid, Permitted Flovouring (Blackcurrant, Apple, Lemon, Mango, Orange, Strawberry), Permitted Colouring (Allura Red, Sunset Yellow, Tartrazine, Brilliant Blue).