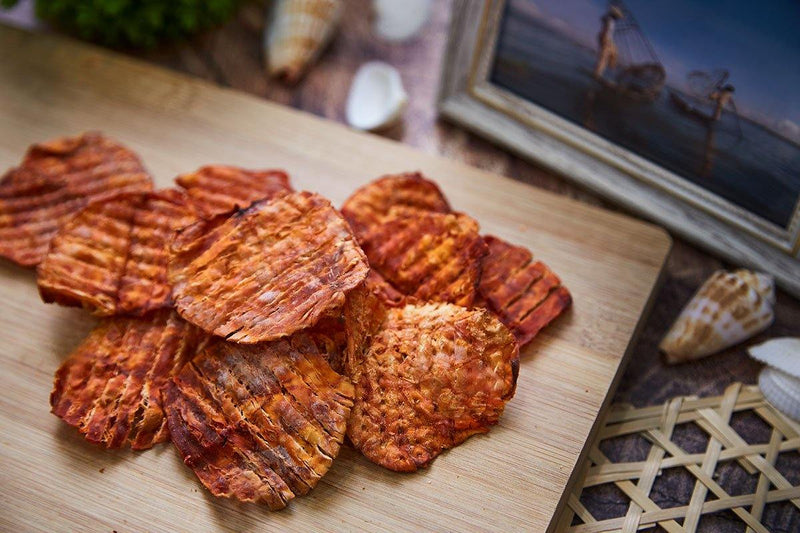 About This Product:
Thick and juicy, the sleeve fish flake is one of the seafood snack stars here at Edibee. It's tantalising in every bite! Rich in flavour, eating it on its own is addictive enough but pairing it with a spicy dipping sauce is pure joy. Try it to believe it!
Country of Origin: Malaysia (Pangkor Island)
Storage Information:
Keep in dry place. Avoid exposure to sunlight or excessive heat. Avoid reach of children.
Ingredients:
Fresh Cuttlefish, Sugar, Salt and Chilli.