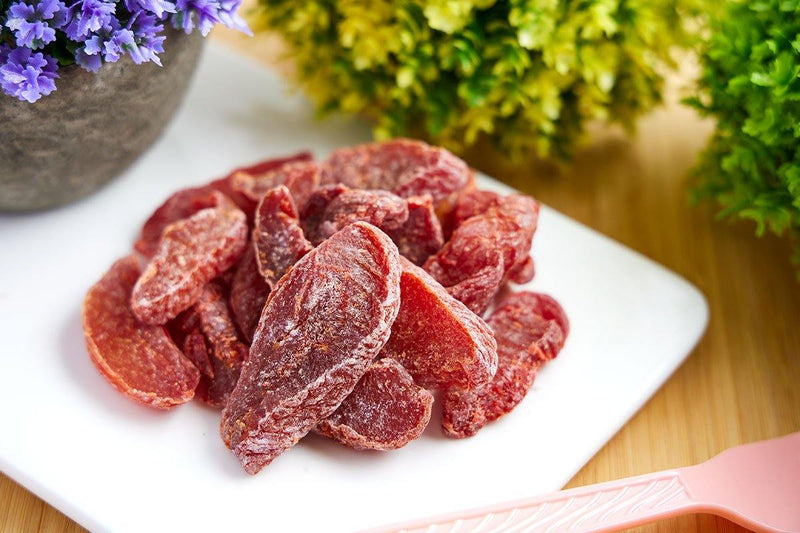 About This Product:
Come in for a sweet taste, but stay for the tang! Rosy Plum has a delicately sour taste that hits just the right spot. You'd love this to bits!
Country of Origin: China
Storage Information:
Keep in dry place. Avoid exposure to sunlight or excessive heat. Avoid reach of children.
Ingredients:
Fresh Prune, Sugar, Salt, Citric Acid, Licorice, Aspartame, Sucralose, Permitted Colouring and Flavouring.