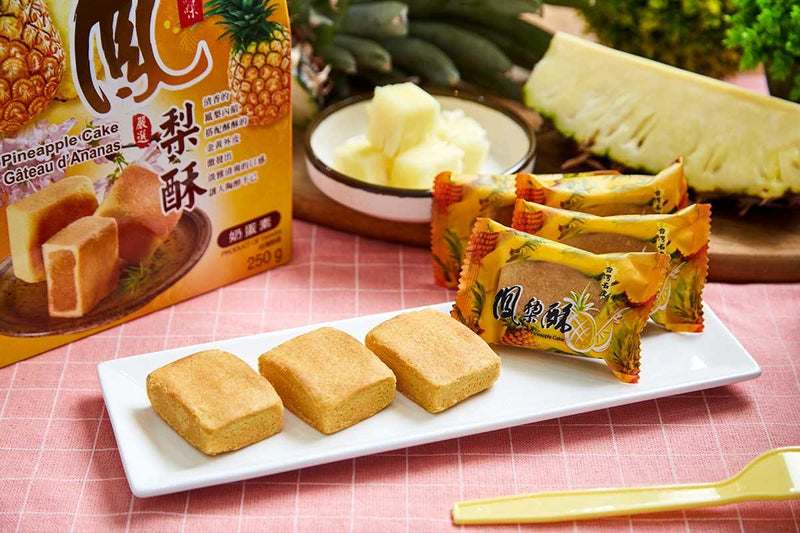 About This Product:
To those who have never tasted this delicacy ever in your life, you should! It hooks you like a tasty, all-festive pineapple tart; but instead of a crumbly outer, this has a soft cake on the outside. These fragrant, pillowy saucer cakes are matched with sticky, sweet pineapple paste. Totally addictive to say the least!
Country of Origin: Taiwan
Storage Information:
Keep in dry place. Avoid exposure to sunlight or excessive heat. Avoid reach of children.
Ingredients:
Pineapple paste (Wax Gourd, Maltose, Sugar, Pineapple, Palm Oil, Flavor, Salt, Citric Acid), Wheat Flour, Vegetable Oil (Palm Oil, Coconut Oil, Conola Oil), Sugar, Egg, D-Sorbitol, Fructose, Salt, Flavor, Beta-Carotene, Sodium Bicarbonate.