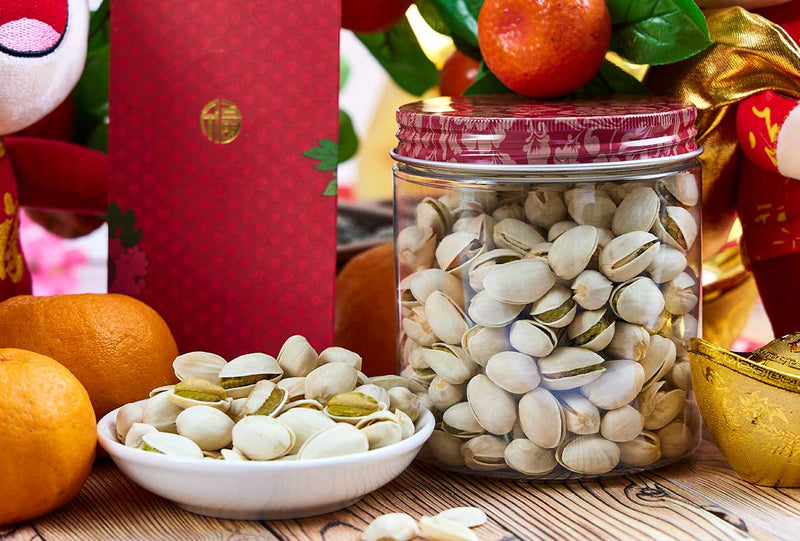 ** Cap color : red or gold
About This Product:
Edibee's CNY 2021 Tinbits are our festive favourites wrapped in limited edition tins. Each product is selected specially for you and your loved ones to enjoy this Chinese New Year! Think of these as caring and celebration made easy. 'Huat'-ever the plan or wherever you may be this time in the year, bring 'Ong' home and share away joy. While stocks last. 
More On This Item:
Celebrate with this! Pistachios are long-sought after as they are protein and fibre-rich. One of the oldest nuts grown in the world, they are known by their colourful hues and slightly sweet taste. Get pistachios for their antioxidant and phosphorus benefits, yes to stronger bones and of course, the body. It is an amazing source for Omega-3 fatty acids too!