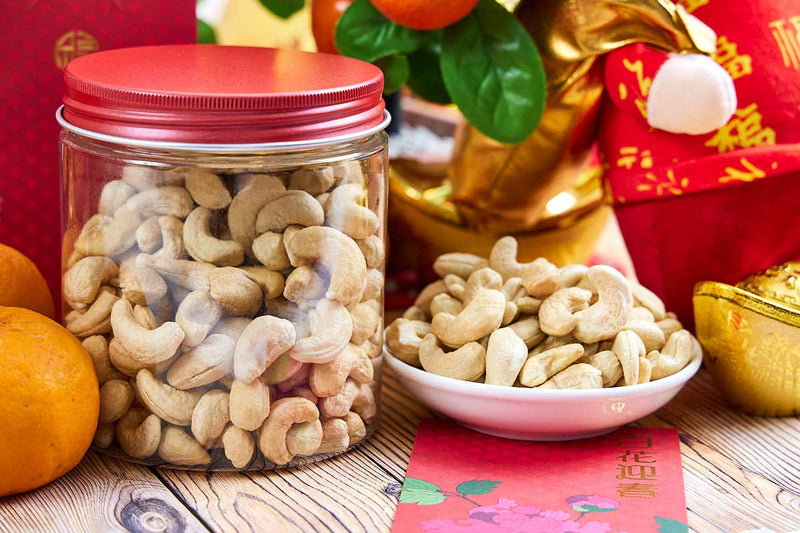 ** Cap color : red or gold
About This Product:
Edibee's CNY 2022 Tinbits are our festive favourites wrapped in limited edition tins. Each product is selected specially for you and your loved ones to enjoy this Chinese New Year! Think of these as caring and celebration made easy. 'Huat'-ever the plan or wherever you may be this time in the year, bring 'Ong' home and share away joy. While stocks last. 
More On This Item:
Celebrate with this! There are so many good qualities the cashew nut has. For one, it has the antioxidant pigment zeaxanthin, which is amazing in warding off complexions relating to the eye like macular degeneration. Cashews are high in protein, as well as fat - but the good kind. The Brazil native is strong enough to lower LDL levels and bring up HDL (which manages tacky cholesterol from the heart and break them down).