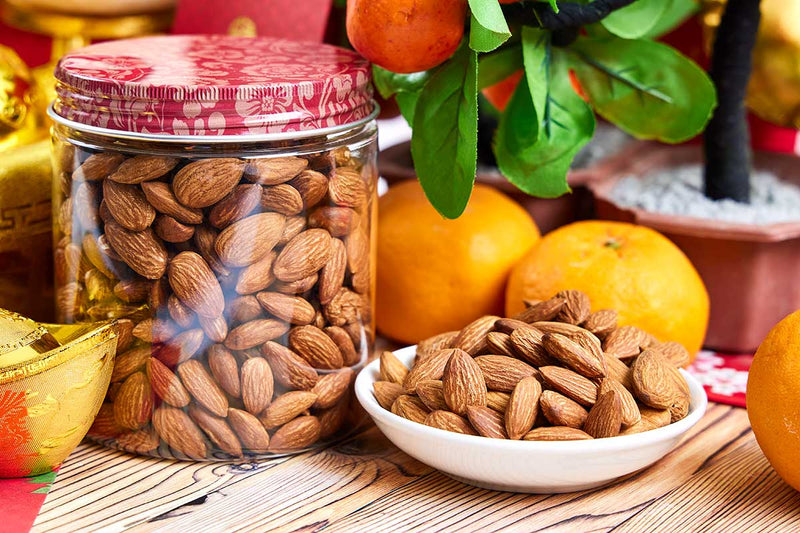 ** Cap color : red or gold
About This Product:
Edibee's CNY 2022 Tinbits are our festive favourites wrapped in limited edition tins. Each product is selected specially for you and your loved ones to enjoy this Chinese New Year! Think of these as caring and celebration made easy. 'Huat'-ever the plan or wherever you may be this time in the year, bring 'Ong' home and share away joy. While stocks last. 
More On This Item:
Celebrate with this! Almonds are one of the go-to tree nuts thanks to their versatility. They're oh-so-nutritious too; with high amounts of protein and fibre, among others. Just as great as they are eaten as-is, almonds are fabulous in its milk form and sprinkled onto desserts. They're nothing short of a snack as they may help to improve vascular function, are good for your skin and also, they make you feel fuller fast so you can go on with your diets easy-peasy!