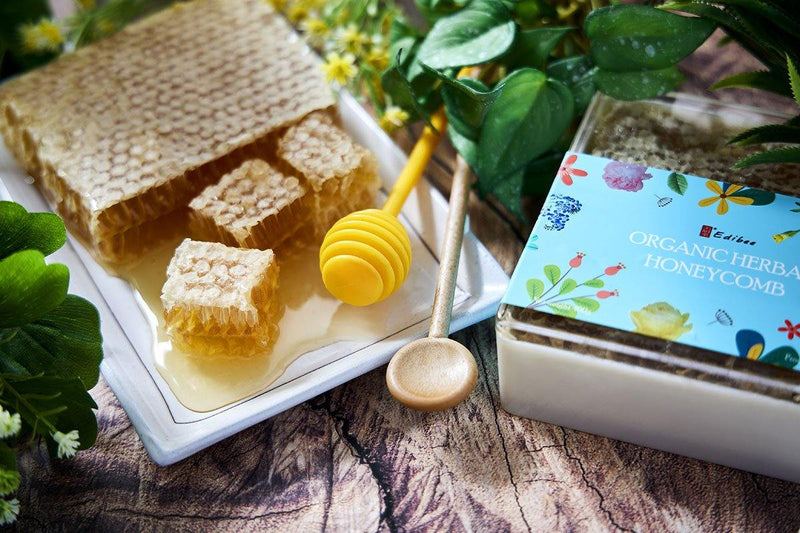 About This Product:
There are many ways to enjoy the consumption of honeycomb – perhaps even as many as the benefits it boasts! The chewy, springy cushions houses sweet, undamaged honey and you can enjoy both at one go. Our organic herbal honeycomb gets its complex properties from the area it was obtained from, which housed many wild herbs with unlimited benefits. No preservatives, pesticides or pesky treatments; only prophylactic goodness in a box!
Country of Origin: Bulgaria
Storage Information:
Store in a cool and dry place away from direct sunlight or heat. Not recommended for infants under the age of 12 months.
Ingredients:
100% Pure Multifloral Honeycomb. Free from any preservatives, artificial flavouring and colouring.