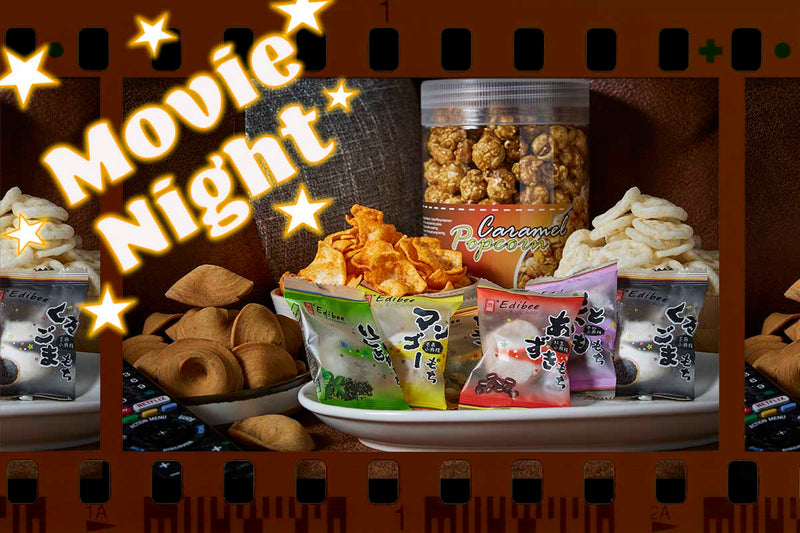 Edibee's Snack Box For Every Moment
About This Product:
Staying indoors for a movie night this weekend? Why not pair the occasion with some move snacks.

This gift box is specially curated for all movie buffs out there, we've got your snacking needs covered with popcorn, mochis and more!

Enjoy your movie with Edibee.
The MOVIE N CHILL Snack Box Contains:
Premium Caramel Popcorn, 225g
Pops, 200g
Curry Crisp, 220g
Ear Biscuit, 260g
Assorted Mochi, 200g 
Mystery Gift X 1
Country of Origin: Malaysia

Storage Information:
Keep in dry place. Avoid exposure to sunlight or excessive heat. Avoid reach of children.