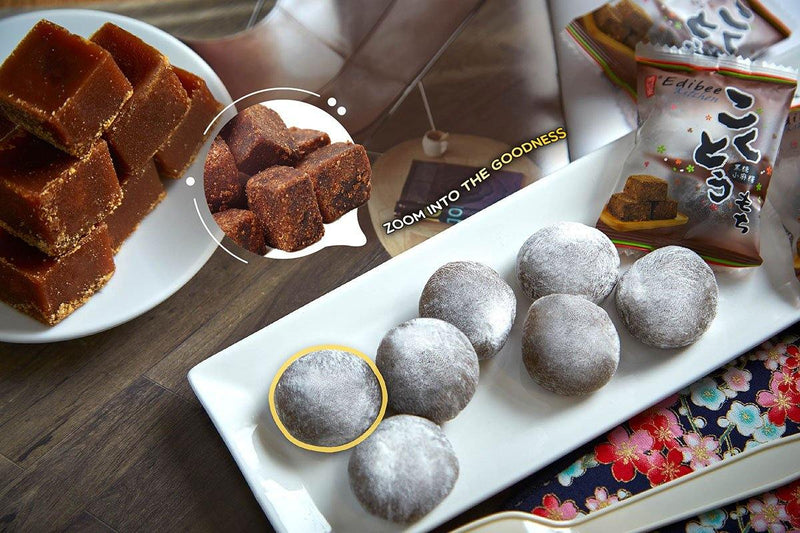 About This Product:
If you're someone who has never tasted mochi in your life, you're simply missing out! These glutinous rice balls have been around for centuries in Taiwan, Japan and Korea with various fills coloring each fabric of culture. Sweet for any occasion at any time, trust us that Edibee's Taiwanese bite-sized mochi are spongy-soft. There are various tasty fillings for you to try!
Country of Origin: Taiwan
Storage Information:
Keep in dry place. Avoid exposure to sunlight or excessive heat. Avoid reach of children.
Ingredients:
Maltose, Red Bean Paste (Red Bean, Sugar, Maltose, Soybean Oil, Maltodextrin, Artificial Flavor), Glutinous Rice Powder, Sugar, Water, Brown Sugar, Potato Powder, Preservative (Potassium Sorbate), Glycerin Fatty Acid Ester (E471), Xanthan Gum.