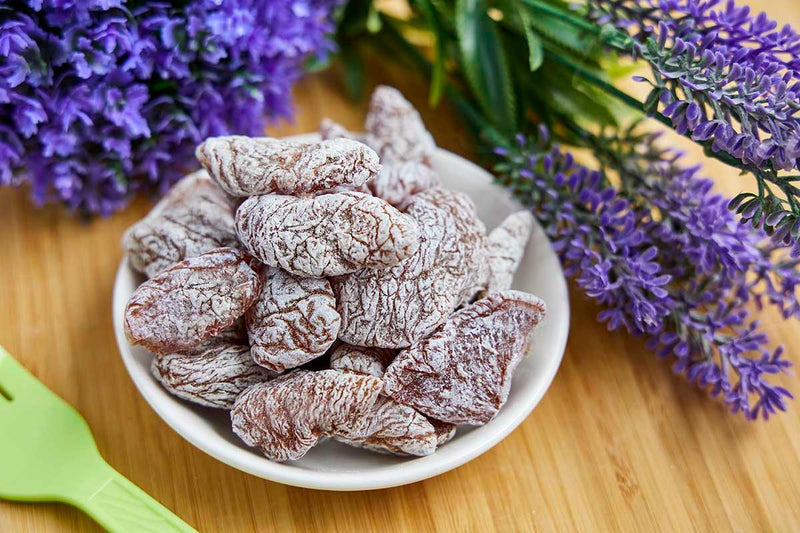 About This Product:
This delicious Wang Mei Jao has a tart sour taste, balanced with sweetness. Its slight gingery taste gives it a unique mix, tasty for car trips and get-togethers!
Country of Origin: China
Storage Information:
Keep in dry place. Avoid exposure to sunlight or excessive heat. Avoid reach of children.
Ingredients:
Peach, Sugar, Citric Acid, Salt, Luo Han Guo Concentrated Juice, Aspartame, Sodium Metabisulfite, Sucralose, Titanium Dioxide, Peach Flavour, Ethyl Maltol, Sodium Benzoate, Potassium Sorbate, Acesulfame-K, Sodium Saccharin , Neotame, Phenylketonurics: Contains Phenylalanine.