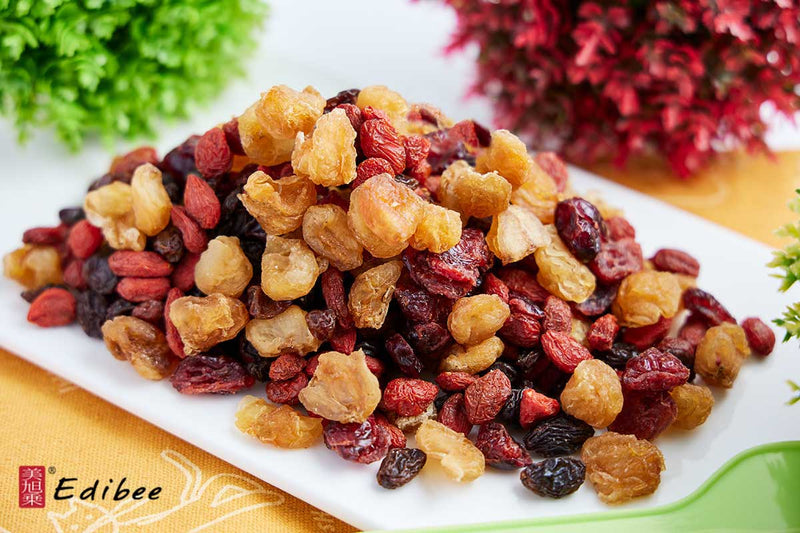 About This Product:
We have curated this special mix for you so that you wouldn't have to choose between different delicious dried fruits! Not only will this bunch bring you energy, it will also ease the mind off stress and safeguard the heart. Nourish your body and upgrade your mid-afternoon snacker bowls with this! Taste the sweet, tart flavour of this variety - extra points: Longan & Berries is a chestful of antioxidants.
Country of Origin: Malaysia
Storage Information:
Keep in dry place. Avoid exposure to sunlight or excessive heat. Avoid reach of children.
Ingredients:
Longan, Cranberry, Goji Berry, Black Raisins.