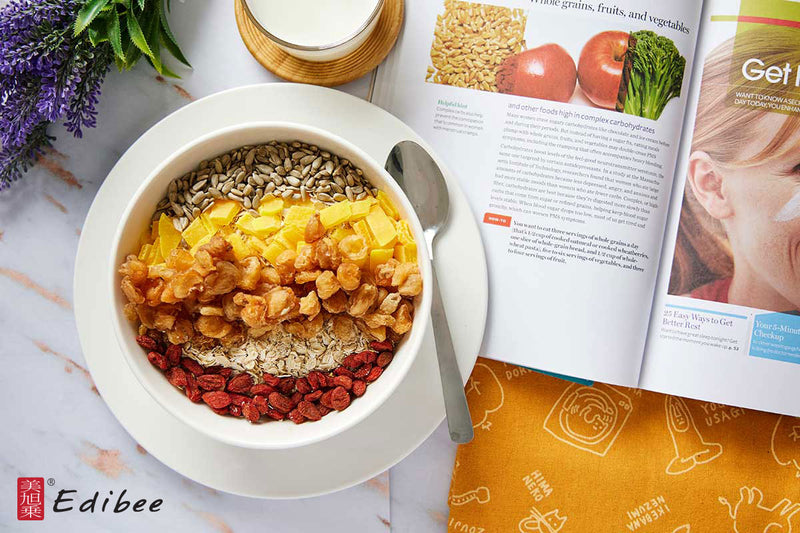 About This Product:
Do you spare your muesli packs or jars simply for breakfast? Once you've got your hands and taste buds on our Living Luscious muesli, you'd be tempted to eat them for dinner too! Here's a little takeaway: this muesli mix boasts superfood benefits with antioxidants applenty. The juiciness and crunch from goji berry and sunflower seeds are topped up with the fruity, fantastic taste of longan and mango. So lush, soon it will be everyone's pantry staple!
Country of Origin: Malaysia
Storage Information:
Keep in dry place. Avoid exposure to sunlight or excessive heat. Avoid reach of children.
Ingredients:
Oats, Dried Longan, Dried Manggo, Sunflower Seed, Goji Berry.