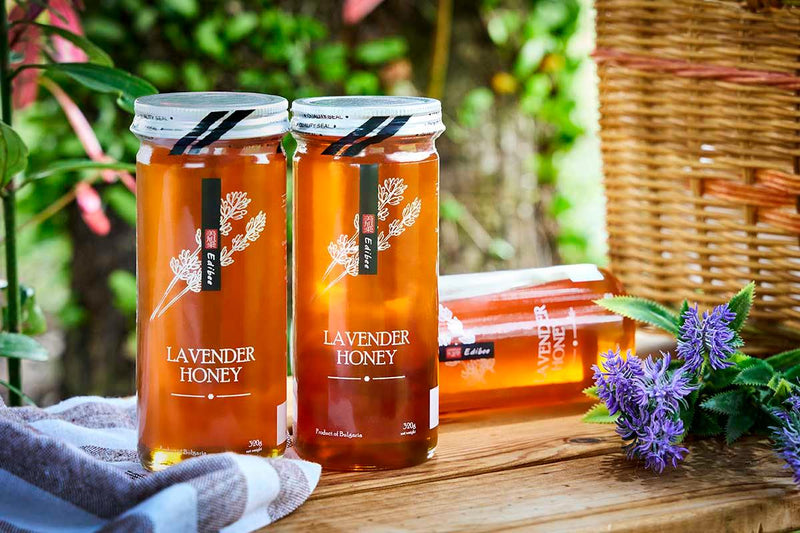 About This Product:
All-natural, oh-so pure. Exclusive and exquisite, lavender honey's charm lies in its unique floral taste. We love how its medium sweetness contributes to its versatility, as this honey type makes for an added gem to your breakfast bowls and desserts!
Lavender honey records the highest level of the amino acid Tyrosine and is amazing for alleviating stress and sleeping difficulties. 
Characteristics:
Price range: mid, mid-high, high, exclusive
Colour: light (light with bright yellow tone)
Crystallization: medium (into fine crystals)
Most suitable for: Reducing stress, for bread, toast, waffles, pancakes, biscuits, croissants or crispy bread. It also makes a very unique honey ice-cream
Storage Information:
Store in a cool and dry place away from direct sunlight or heat. Not recommended for infants under the age of 12 months.
Ingredients:
100% Pure Lavender Honey. Free from any preservatives, artificial flavouring and colouring.