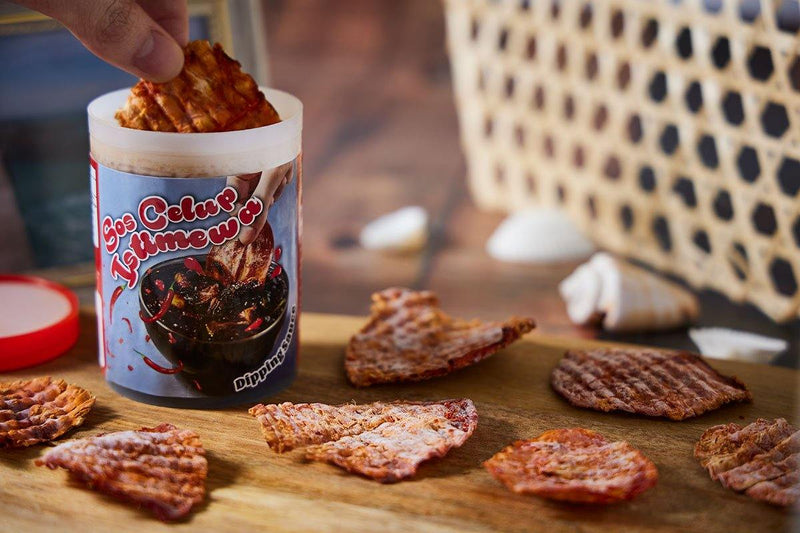 About This Product:
It's a match made in seafood heaven! If you're used to eating your seafood snacks on their own, you'd love the surprisingly yummy taste of this sleeve fish flake dipped into this sauce. So good, you'd have to tell everyone about it!
Country of Origin: Malaysia
Storage Information:
Keep in dry place. Avoid exposure to sunlight or excessive heat. Avoid reach of children.
Ingredients:
1. Sleeve Fish Flake
Fresh Cuttlefish, Sugar, Salt & Chilli.
2. Sos Celup Istimewa
Caramel, Chili, Peanuts, Sesame, Tamarind, Sugar, Shrimp Paste.