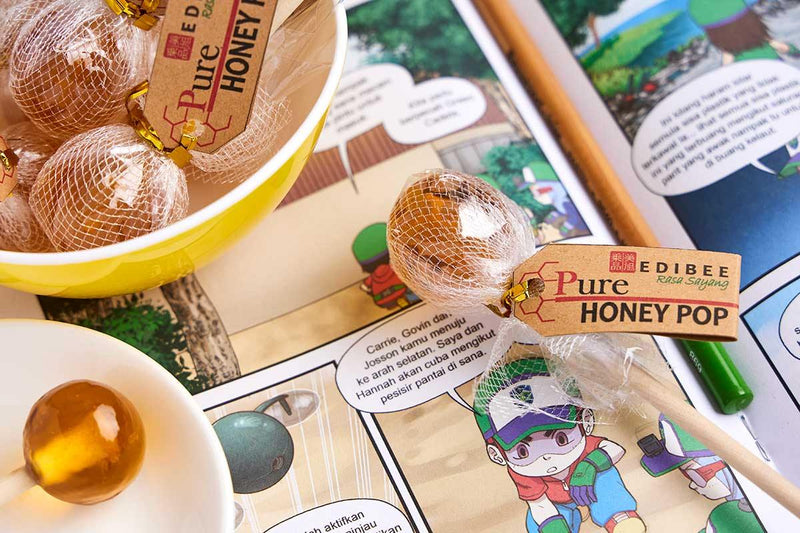 About This Product:
Honey and lollipop lovers, we cheer for the two with our yummy Honey Pops – the best of both worlds! Edibee's isomalt lollipops come in Organic, Pure and Durian to make any day as sweet as it can be.
Country of Origin: Malaysia
Storage Information:
Keep in dry place. Avoid exposure to sunlight or excessive heat. Avoid reach of children.
Ingredients:
Honey, Isomalt ST.