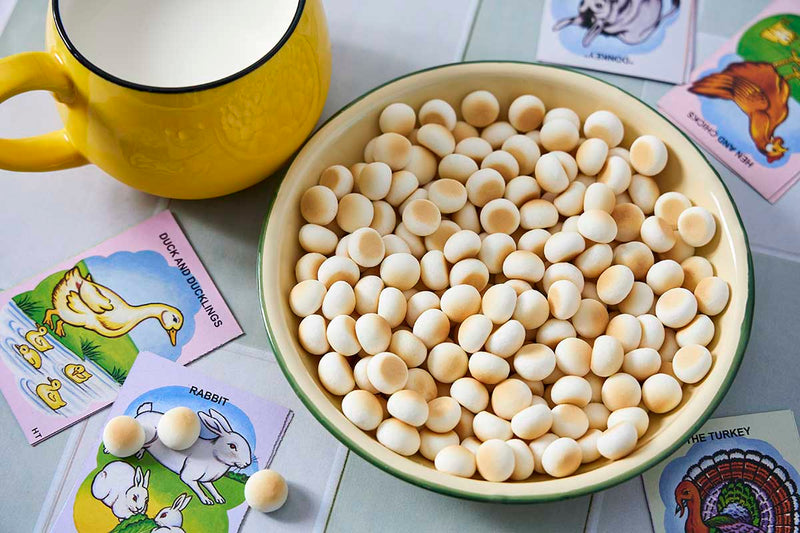 About This Product:
Have you tasted this little treat before? A kids' favourite (and a nostalgic snack for the adults), these Honey Balls are a one-of-a-kind, bite-sized snack with a lightly sweet and creamy flavour. Good fun for the whole family to share! Bite it or let is melt in your mouth, it's up to you!
Country of Origin: Malaysia
Storage Information:
Keep in dry place. Avoid exposure to sunlight or excessive heat. Avoid reach of children.
Ingredients:
Potato Starch, Sugar, Egg, Wheat Flour, Skimmed Milk Powder, Honey, Maltose Syrup, Lactose, Salt, Soy Lecithin, Vanilla Flavour.