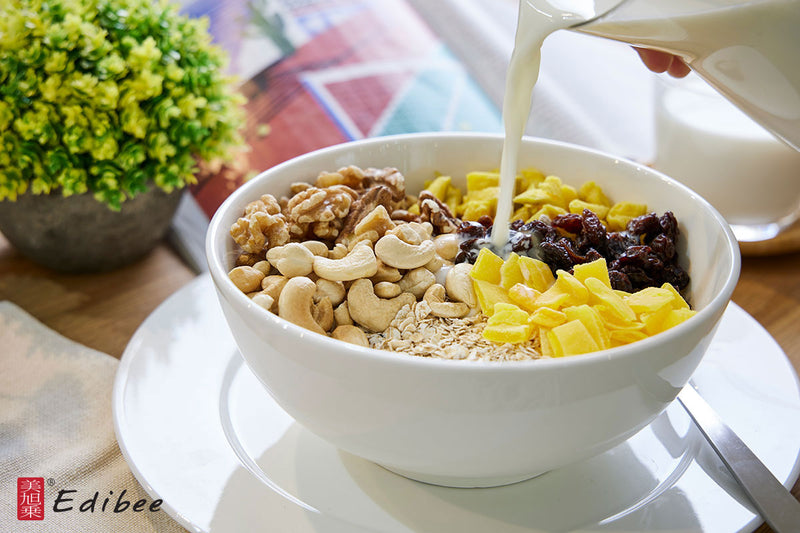 About This Product:
There's a muesli mix for everyone and for those who are torn between mainly-berries or nut-only picks, we have your back! The Dynamic Duo muesli mix fuses juiciness and crunch in every spoonful. Cashew and walnut pep up your step and support your cardiovascular and immune system while they are at it. Delish black raisins contrast in the combo of mango and guava - something you truly didn't realise you'd love until you're tried it for the first time!
Country of Origin: Malaysia
Storage Information:
Keep in dry place. Avoid exposure to sunlight or excessive heat. Avoid reach of children.
Ingredients:
Oats, Cashew Nut, Walnut, Dried Guava, Dried Manggo, Black Raisin.