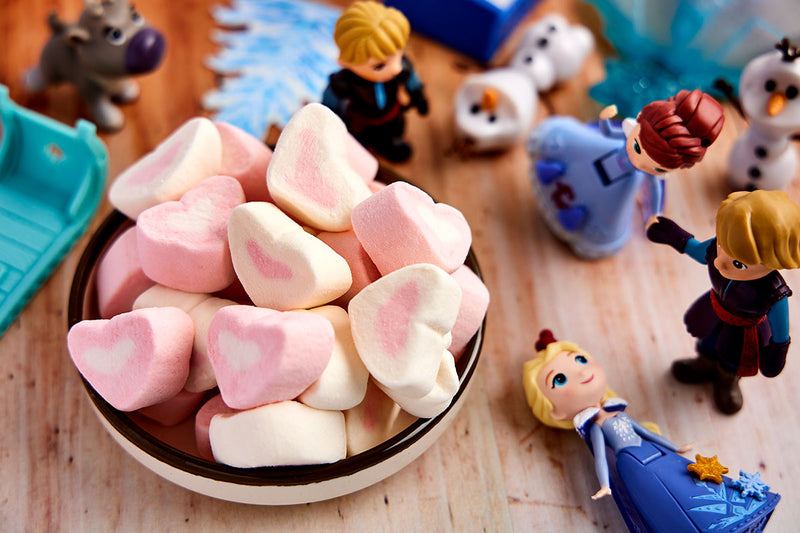 About This Product:
Did you heart flip when you see this marshmallow treat? That means you can't simply say no to a supply of this! Super-soft, each serving of the Double Heart will be like having a sweet 'pillow' melt in your mouth. So addictive – on its own, toasted or dipped into a chocolatey dip! Also available in mushroom and heart-shaped options.
Country of Origin: Malaysia
Storage Information:
Keep in dry place. Avoid exposure to sunlight or excessive heat. Avoid reach of children.
Ingredients:
Glucose Syrup, Refined Sugar, Water, Halal Gelatine (Cow), Sorbitol, Modified Starch, Tetrasodium Pyrophosphate, Artificial Colour and Flavour.