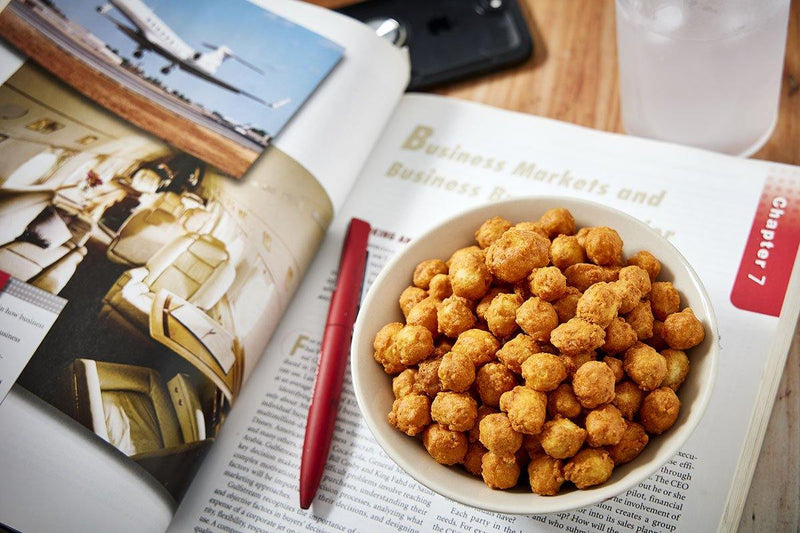 About This Product:

Yay spices! These Curry Nuts are a legendary crunch. There are a few layers to each bite - you'd first meet the spicy, curry coat. Then comes the crunchy outer pop and last but not least, the inner nut filling. Addictive and brings back so many memories! 
Country of Origin: Malaysia

Storage Information:
Keep in dry place. Avoid exposure to sunlight or excessive heat. Avoid reach of children.
Ingredients:
Peanuts, Flour, Salt, Curry Powder, Sesame, Palm Oil.