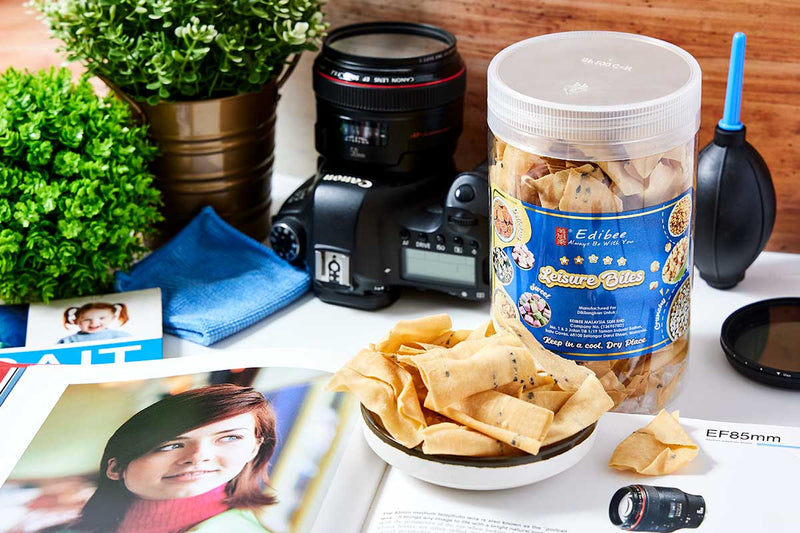 About This Product:
As crispy as potato peel chips, these To Fu Biscuits are thinly sliced tofu crisps that would go along with any hobby - or movie - perfectly! Crunchy at best, they start of with the airy taste of salt but end with a sweet little aftertaste. Toss these in a bowl when you have guests over!
Country of Origin: Malaysia
Storage Information:
Keep in dry place. Avoid exposure to sunlight or excessive heat. Avoid reach of children.
Ingredients:
Wheat Flour, Tauhu, Sugar, Egg, Vegetable Oil, Veg, Seasoning.