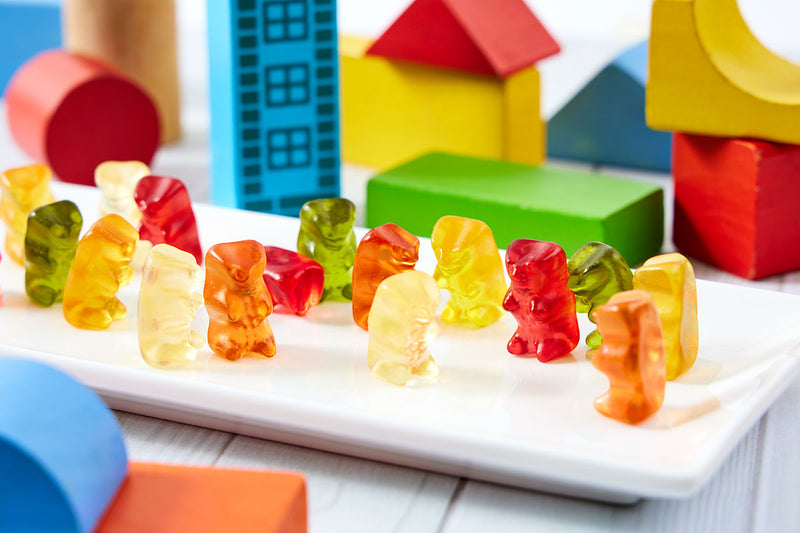 About This Product:
The much-loved original! These classic Color Bear Gummies will give you that squishy, juicy, chewy blast of flavours. Fruity and fun, make these colourful gummy bears line-up for a treat as they are or used them to decorate your cutest desserts!
Country of Origin: Malaysia
Storage Information:
Keep in dry place. Avoid exposure to sunlight or excessive heat. Avoid reach of children.
Ingredients:
Glucose, Syrup, Sugar, Beef Gelatine-Halal, Dextrose, Fruit Juice Concentrates (Apple, Starwberry, Raspberry, Orange, Lemon, Pineapple), Acidity, (Safflower, Spirulina, Apple, Elderberry, Orange, Blackcurrant, Kiwi, Lemon, Aronia, Mango, Maracuja, Red Grape), Flavourings, Palm Oil, Glazing Agents (Carnauba Wax, Beewax), Elderberry Extract.