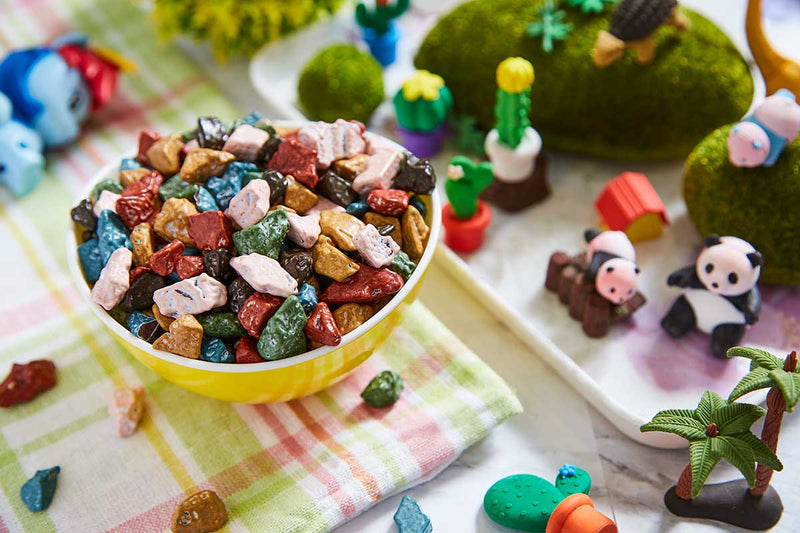 About This Product:
Whether you're looking forward to eating these as they are or putting them on your baked pastries, Edibee's Chocolate Stones should be on top of your list! These realistic-looking coloured pebbles have a crunchy outer shell and a creamy milk chocolate fill that melts in your mouth.
Country of Origin: Malaysia
Storage Information:
Keep in a dry place. Avoid exposure to sunlight or excessive heat. Avoid reach of children.
Ingredients:
White Granulated Sugar, Cocoa Butter Substitute, Cocoa Powder, Whey Powder, Lactose, Maltodextrin, Soybean Titanium Dioxide(E171), Carnauba, Edible Pigments (E110, E102, E129, E133). This Product Contains Milk and Soybean.