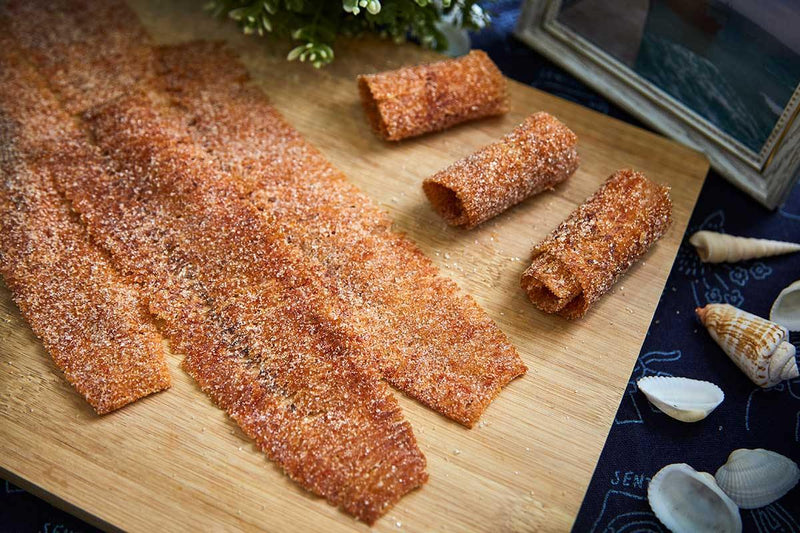 About This Product:
Does the sweet and mildly spicy sugared sleeve fish remind you of your childhood days? A delish shared snack, this cuttlefish treat has lived on for years in countless homes and will stay delicious for many to come. Roll it, shred it or stretch it – your call!
Country of Origin: Malaysia (Pangkor Island, Perak)
Storage Information:
Keep in dry place. Avoid exposure to sunlight or excessive heat. Avoid reach of children.
Ingredients:
Cuttlefish, Sugar, Salt & Chilli.