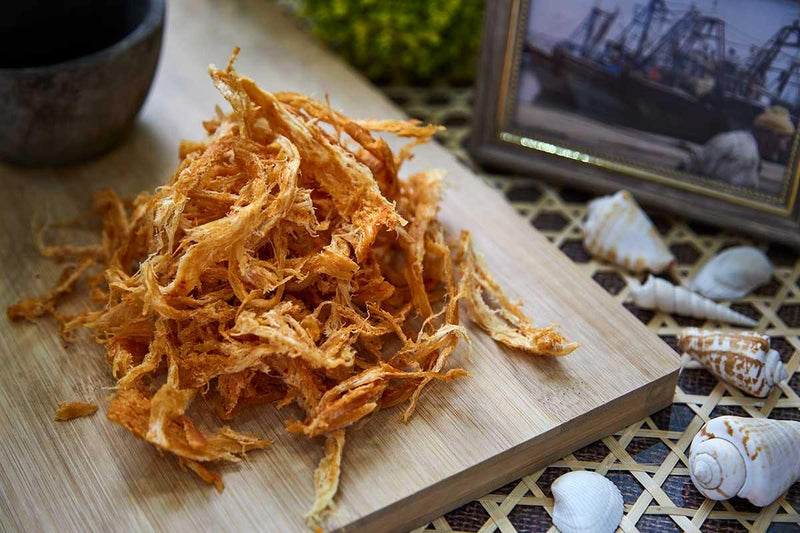 About This Product:
Sweet and succulent, the tasty shreds of the Korea Sleeve Fish will definitely be a family favourite. Take it with you on your next family get-together: there's loads where this came from to share and love!
Country of Origin: Malaysia (Pangkor Island)
Storage Information:
Keep in dry place. Avoid exposure to sunlight or excessive heat. Avoid reach of children.
Ingredients:
Cuttlefish, Sugar, Salt, Chilli.