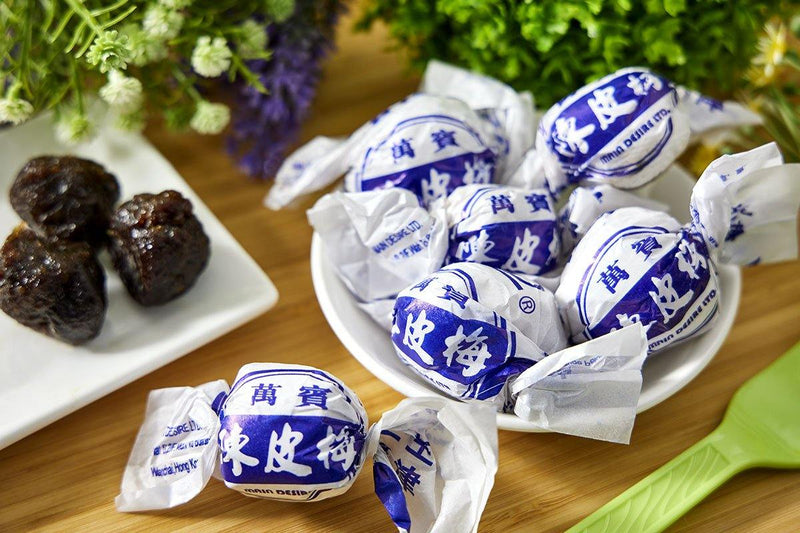 About This Product:
Sweet-sour snackers, these Chen Pi Mei Plums are your go-to! It puts together the awesome trio of plum, orange peel and liquorice for a taste unlike any other. Try 'em yourself!
Country of Origin: China
Storage Information:
Keep in dry place. Avoid exposure to sunlight or excessive heat. Avoid reach of children.
Ingredients:
Plum, Sugar (Contains Sulphite Preservatives), Water, Orange Peel, Salt, Citric Acid, Artificial Plum Flavouring, Preservative (Sodium Benzoate, Potassium Sorbate), Colouring (Brilliant Blue, Ponceau 4R.