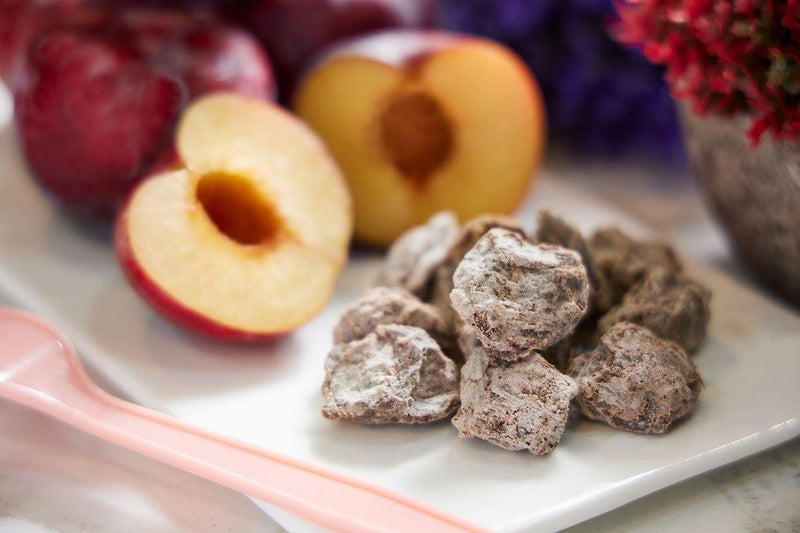 About This Product:

Sweet and tangy, the Shaoxing asam boi is named after a city in the east of China. Thanks to its whole, unique taste, this dried plum is often used to permeate beverages and dishes to enhance their flavour. Snack on this if you need a quick pick-me-up!
Country of Origin: Taiwan
Ingredients:
Plum, Sugar, Salt, Lincorice, Aspartame, Sucralose, Neotame Phenylketonurics: Contains phenylalanine.
Storage Information:
Keep in dry place. Avoid exposure to sunlight or excessive heat. Avoid reach of children.