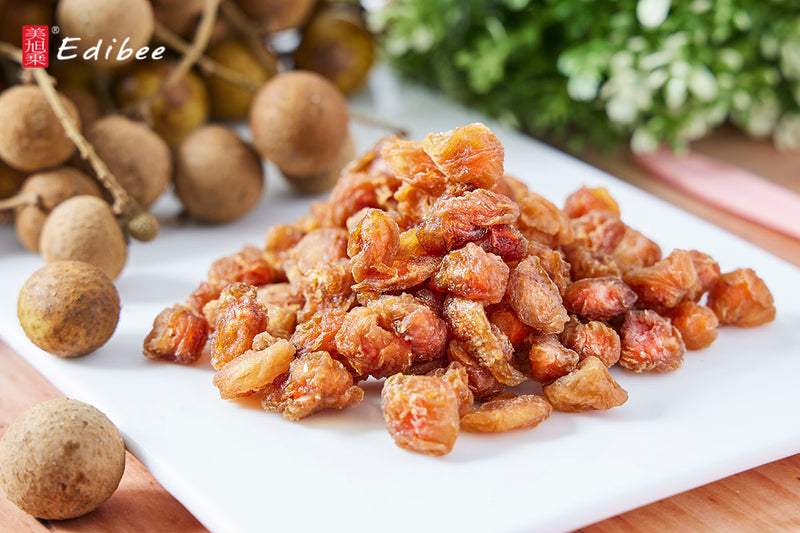 About This Product:
Like other dried fruits, these Dried Longan are delicious snacks high in fibre and antioxidants! Sweet and convenient, each bite bursts flavours that come in as stress relievers and fatigue-slashers. With the probable powers of improving memory and soothing stress too, no wonder they were called natural remedies!
Country of Origin: China
Storage Information:
Keep in dry place. Avoid exposure to sunlight or excessive heat. Avoid reach of children.
Ingredients:
Longan.