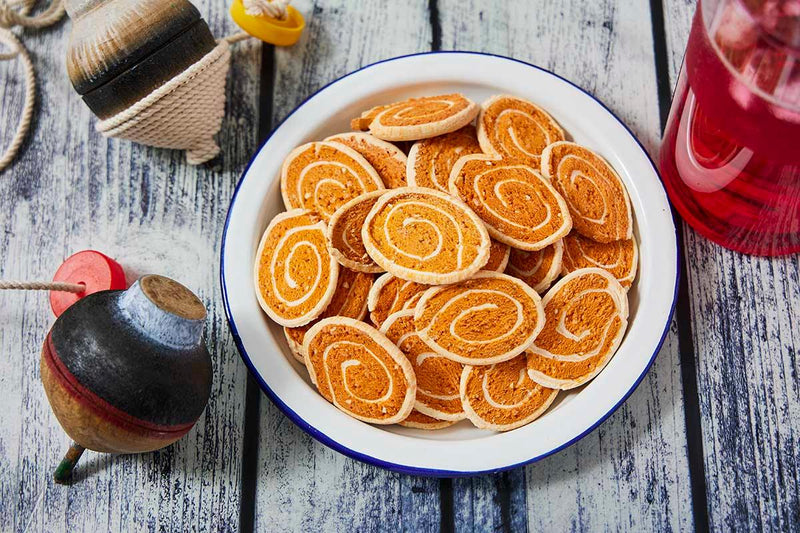 About This Product: 

Biskut Rempah Kecil is a childhood star for sure. There's never enough of it at Grandma's house! Its spiral design is eye-catching enough to call you for a bite. Although it smells like a blend of spices (hence the name Rempah Kecil), these biscuits are uniquely sweet. A must buy if you miss this special taste! 
Country of Origin: Malaysia

Storage Information:
Keep in dry place. Avoid exposure to sunlight or excessive heat. Avoid reach of children.
Ingredients:
Wheat Flour, Sugar, Vegetable Oil, Sesame, Garlic, Spices Powder (Pure Dry Chili, Cinnamon, Star Anise, Clove, Fennel, Rice Flour, Pepper), Salt, Ammonium Bicarbonate, Permitted Colouring.