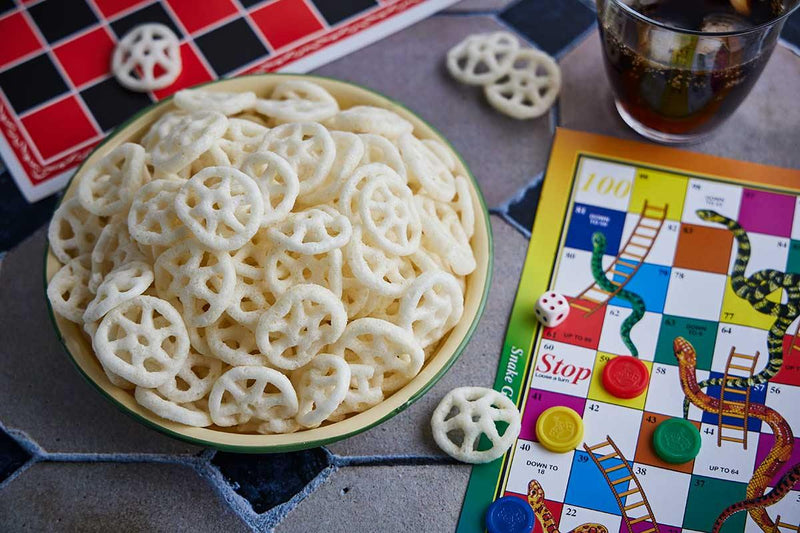 About This Product:
Say yes to a little trip down memory lane! A childhood icon without a doubt, Pops goes by many names - keropok roda, kerepek tayar, wheels - but whatever you may call it, it's the same yummy round crackers! These airy little potato snacks taste like good old days. Leave them in your mouth and they'll melt on your tongue, like magic!
Country of Origin: Malaysia
Storage Information:
Keep in a dry place. Avoid exposure to sunlight or excessive heat. Avoid reach of children.
Ingredients:
Wheat Flour, Potato Starch, Salt, Sugar, Vegetable Oil (Palm Oil), Milk Powder, Yeast Extract, Permitted Flavouring and Food Conditioner.