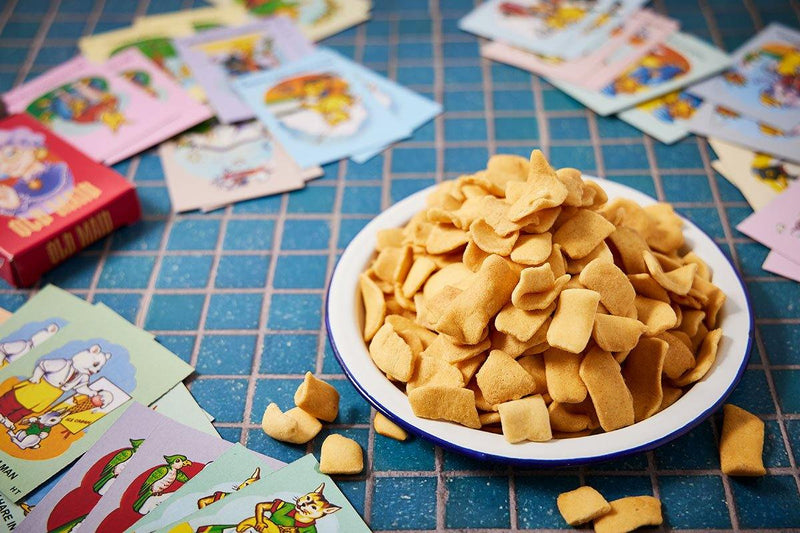 About This Product:

This ageless Muruku Ikan means no fishy business! So many still enjoy it today like nothing has changed. A crunchy, no-frill snack, it has been everywhere from school backyards to playgrounds. Small in size, big in flavours. No one can say no to this yummy mix of anchovies and dhal! Ready for a throwback?
Country of Origin: Malaysia

Storage Information:
Keep in a dry place. Avoid exposure to sunlight or excessive heat. Avoid reach of children.
Ingredients:
Yellow Dhal Powder, Vegetable Oil (Palm Oil), Fish Sauce (Anchovy Extract, Salt), Sugar, Tapioca Starch, Salt, Monosodium Glutamate (MSG), Chicken Curry Powder.