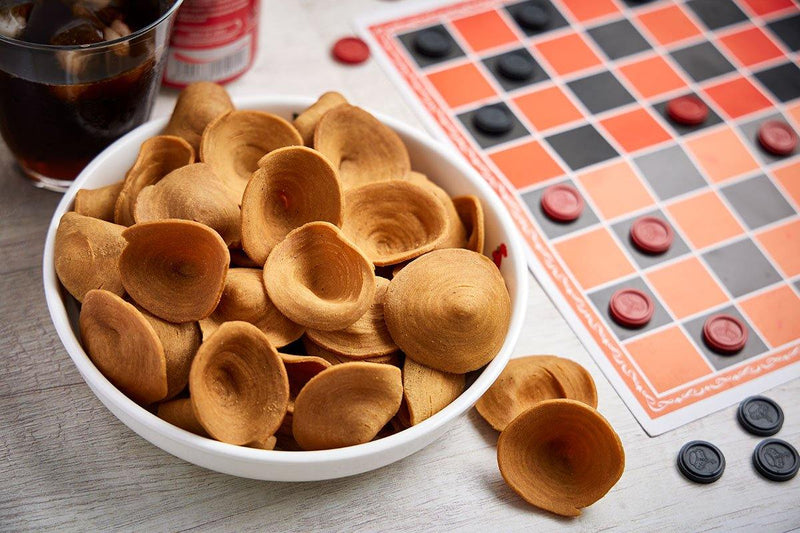 About This Product:
These Ear Biscuits are probably one of the crunchiest treats ever! A nostalgic favourite not to be missed, these spiralling crisps - or yee chai pang in Cantonese - are smoky, cocoa-ish in taste. It's impossible not to catch someone munching on these with the loud crunches they make!
Country of Origin: Malaysia
Storage Information:
Keep in dry place. Avoid exposure to sunlight or excessive heat. Avoid reach of children.
Ingredients:
Wheat Flour, Sugar, Peanut Oil, Nam Yee, Butter, Salt & Cinnamon.