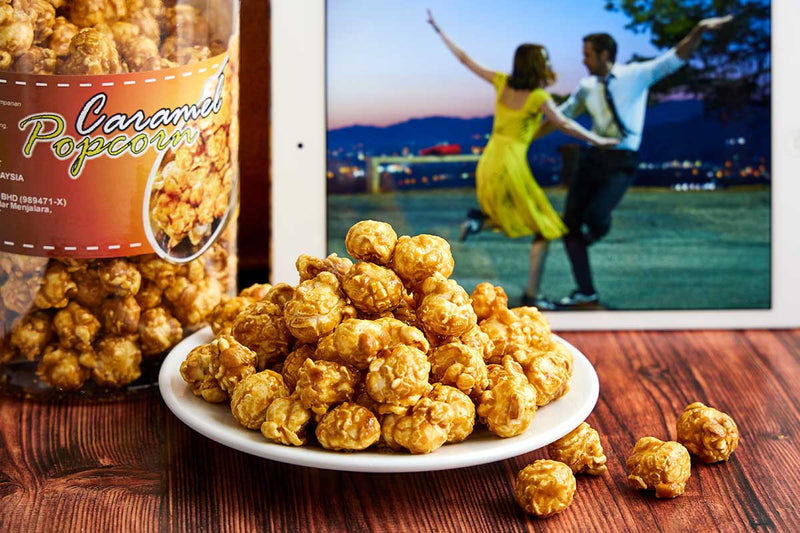 About This Product: 
A golden treat, this special Premium Caramel Popcorn is a great addition to your snack stash! Crunchy and coated with delicious caramel, take this with you whether or not you have a movie night planned. Don't miss out on this extra-buttery pick!
Country of Origin: Malaysia

Storage Information:
Keep in dry place. Avoid exposure to sunlight or excessive heat. Avoid reach of children.
Ingredients:
Brown cane sugar, glucose syrup, cow milk butter, non-gmo corn caramel, edible palm oil, dextrose , salt, soya lecithin, baking soda, potassium sorbate, sodium benzoate, sodium metabisulphite, butylated hydroxy anisole. Contains nuts, soy beans, milk products. Contains permitted nutrients, preservatives and antioxidant. Contains emulsincts and anti-foaming agents as permitted food conditioners.