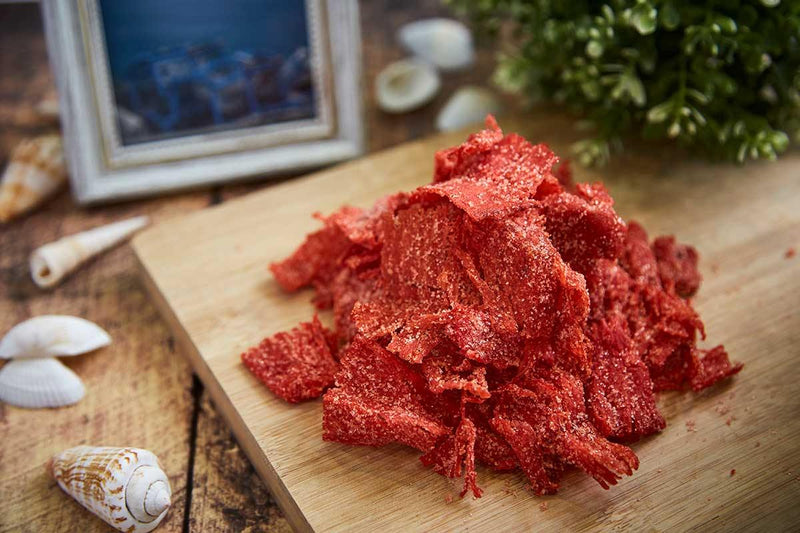 About This Product:
Don't be intimidated by the starking red colour of this snack! The baked sleeve fish is sweet and flavourful without burning your tongue at all. Each sugared slice promises you a taste that is compact, addictive and easy-on-the-palate whenever you feel like it!
Country of Origin: Malaysia (Pangkor Island, Perak)
Storage Information:
Keep in dry place. Avoid exposure to sunlight or excessive heat. Avoid reach of children.
Ingredients:
Fresh Cuttlefish, Sugar, Salt and Chilli.